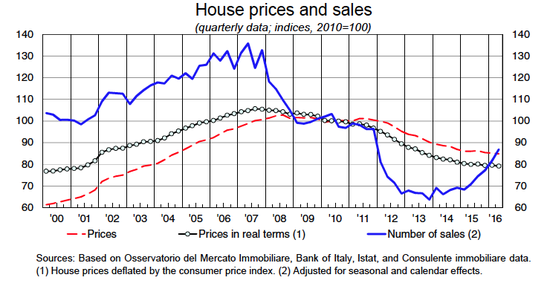 The statistics of the Banca d'Italia published today confirm again that the number of real estate transactions continue to increase. You can look at the rise also by consulting my oder blog contributions. Indeed, also my own experience tells me that the interest in Italian real estate has risen, particularly over the past 12 months. 
While prices have not yet risen on average, the odds are, I believe, that those will rise the next 12 months...
In Tuscany, there are still very interesting offers, also in the case of extraordinary real estate, wineries, farmhouses, etc..
Rolf T. Boeni
11 October 2016